So much goes into strategy and planning for economic recovery and this line-up of free professional development webinars is designed to help you and your team take on the challenges that lie ahead. From a closer look to the interactive data you offer prospective investors and existing businesses to automatic property data feeds, from a guest panel of economic developers sharing strategies from their communities to questions about GIS tools and what brokers want you to know, these free online workshops are well worth your time.
Can't attend at those dates or times? No problem! Register anyway to ensure you get an email with a link to the video recording after the presentation.
Thursday, March 18th, 11 am EDT/ 8 am PDT
Duration: 60 minutes
Back by popular demand! If terms like GIS and granularity cause your eyes to glaze over, don't fret. This practical webinar will get you the answers you need. GIS data and mapping tools are some of the most powerful marketing and business engagement pieces in your economic development toolkit and this webinar is designed to offer an overview and answer all of your questions.
What do the basic terms mean?

What do GIS data tools look like and what do they do?

How are they used in economic development and corporate site selection?

How can I add virtual site tours to my website?

What are the important questions to ask when assessing GIS data?
---
Tuesday, March 23rd, 1:30 pm EDT/ 10:30 am PDT
Duration: 60 minutes

As the COVID-19 pandemic unfolds around the world, we've seen a variety of responses, strategies and responses from different regions. In this webinar, we'll hear from different economic developers discussing how they have been working to meet and mitigate these unprecedented challenges. They will share what has worked for them, what they plan to change, and what they see taking place as they move forward into the recovery phase. Discussion will be followed by a Q&A
We are delighted to welcome these panelists for our roundtable:
---
Wednesday, March 24, 2:30 pm EDT/ 11:30 am PDT
Duration: 30 minutes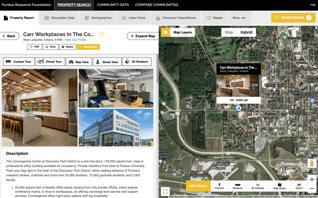 Although many see ZoomProspector primarily as a sites and building database, the industry's leading online GIS tool for corporate site selection is also a powerful community and business data tool. In this webinar, co-presenters Stevie Field-Chavez and Alissa Sklar, offer an overview of this powerful, interactive web tool and its many features. We will showcase practical examples from our many clients on how to harness its power to attract investment, engage site selectors, take advantage of virtual tours, offer market intelligence to your businesses, and much more.
---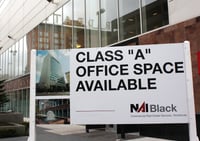 Wednesday, March 31st, 1:30 pm EDT/ 10:30 am PDT
Duration: 45 minutes
This webinar will look at options and best practices for automatic property data feeds to your online GIS data tools, as well as building engagement and rapport with your region's commercial realtors and property managers. Co-hosted by GIS Planning's Stevie Field-Chavez and Alissa Sklar, we are delighted to welcome guest presenter, Henry Moore, co-founder and CEO of REsimplifi.com.
---
Wednesday, April 7th, 1:30 pm EDT/ 10:30 am PDT
Duration: 60 minutes
Sophisticated online GIS data tools for economic development depend heavily on the high-quality data sets that make them so robust. In this webinar, we're turning the spotlights backstage to learn more about the robust, up-to-date data behind all GIS Planning's industry leading tools. We're delighted to welcome these guest presenters, who will discuss the ins and outs of high quality data necessary to make the magic happen: Gary Menger, President, Applied Geographic Solutions, Pankaj Mathur, VP Sales, Data-Axle, formerly Infogroup USA, Ludwig Paul Linares, Data Scientist, Emsi, Jeff Suneson, Director of Client Services, GIS Planning).
What kind of data is available for your online data tools?
How can this data be analyzed and shared?
How can you add your local data?
How can you integrate data from other subscriptions and servers, such as fDi Markets or Esri?
How has the pandemic impacted data collection and forecasting?
What kinds of additional local data can be added to your online tools?