We've got loads of great free professional development content coming up this month for economic developers and chamber professionals. Check out the following free webinars and add them to your calendars. Can't attend at those times? No problem! Register anyway to ensure you get a follow-up email with a link to the video recording.
UPDATE: If you missed these first two webinars, you don't need to miss out on the content; click the buttons below to view the video recordings.
Wednesday, Feb. 17th, 1 pm EST/ 10 am PST
Duration: 30 minutes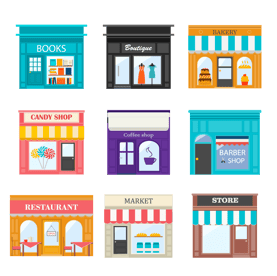 Your location's businesses of all sizes need as much support as they can get to survive the pandemic. This is particularly true of small and medium-sized businesses, who generally cannot afford to hire pricey outside consultants. These businesses represent the lifeblood of most regional economies, generating the vast majority of jobs. There are a number of ways economic development organizations, SBDCs and chambers of commerce can support those businesses. In this webinar, GIS Planning's VP of Marketing, Alissa Sklar, Ph.D., and guest presenter, Mark Hays, from SizeUp, will offer a variety of digital strategies that can help make the difference between a thriving community and shuttered storefronts.
---
Thursday, Feb 18th, 2:30 pm EST/ 11:30 am PST
Duration: 60 minutes

As the COVID-19 pandemic unfolds around the world, we've seen a variety of responses, strategies and responses from different regions. In this webinar, we'll hear from different economic developers discussing how they have been working to meet and mitigate these unprecedented challenges. They will share what has worked for them, what they plan to change, and what they see taking place as they move forward into the recovery phase. Discussion will be followed by a Q&A
Our featured panelists:
Keith Lambert
Vice President – Business Attraction, Lansing Economic Area Partnership (LEAP) (MI)
Peter J. Tesch
President - Economic Development Council of St. Lucie County (FL)
---
Wednesday, Feb. 24th,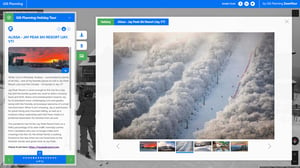 1:30 pm EST/ 10:30 am PST
Duration: 30 minutes

Put your story on the map with the all-new ZoomTour, our brand new, cloud-based virtual tour software. Easily build and share a tour of your certified properties, explore your business parks, showcase the universities, colleges and technical schools that attract talent. You can design tours to showcase each of your target industry sectors, featuring anchor companies and assets that make your location unique. Check out the GIS Planning team's virtual Holiday Tour here. Let your imagination be their guide.