We are eagerly looking forward to the 2021 IEDC Annual Conference in Nashville and we are really hoping to see you there. Before you head out or tune in, we wanted to share the following fun facts, tips and useful information.
1) Get a taste of Nashville with GooGoos, the addictive, iconic local candy, made of marshmallows, milk chocolate and peanuts. The name is believed to stand for "Grand Ole Opry". Other local food favourites are hot chicken and hot fish.
2) Welcome to Music City! Nashville was the first city nationwide to be granted an FM radio broadcasting license, home of the world's longest-running live music radio show since 1927 (the Grand Ole Opry), and the place where Elvis recorded more than 200 of his songs. It's also the home of the Ryman Auditorium, known as the Mother Church of Country Music, and Tin Pan South, the largest songwriting festival in the world, held each springtime.
3)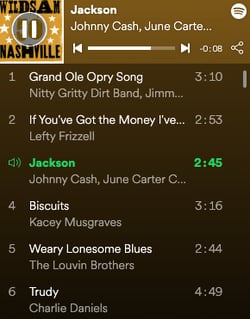 If you're attending in person or virtually from your home or office, get in the groove with some of the music Nashville is famous for. We recommend this starter playlist from SouthernKitchen.com or this killer 50-track playlist from Wildsam. What songs would you want to add?
4) Some of the largest companies in Nashville include Asurion, Change Healthcare, Nissan North America, Tractor Supply Company, HCA Healthcare and Bridgestone Americas.
5) GIS Planning will be live and in-person in Nashville to talk about all the amazing new features, data and functionality in our industry-leading GIS data tool, ZoomProspector, as well as our new virtual tour building software, ZoomTour. Stop by our booth to chat with Russ Riblett, Anatalio Ubalde, and Jerry Starnes. Attending online? Check out our booth in the Whova app and schedule time with Russ Riblett by clicking here.
BONUS point #6. Don't miss this presentation at IEDC on Tuesday, Oct. 5th at 2:45 pm CDT - "How to do Great Virtual and Digital Economic Development."

Want to discuss how ZoomProspector Enterprise, our Intelligence Components or ZoomTour can attract qualified leads to your community? Book a demo or schedule time with me to learn more.